Originally I was a Deino, but now that I've evolved, my name is now Zweilous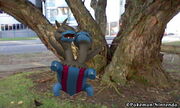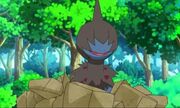 | Name | Zweilous |
| --- | --- |
| Birth | 11/30/1998 |
| Death | None |
| Occupation | Pokemon Warrior |
| Moves | Shadow Ball, Fly, Shadow Claw and Double Headbutt |
| Current Age | 14 Years old |
| Sex | Male |
| | |
Backstory
Edit
Was born in Piya Village. One day when he was 13 he heard about the Pokemon Warrior League. One year later he made a group called the Pokemon Warriors with Pikachu, Tepig and Raichu.
Family and Friends
Edit
Hydreigon- Father
Shiny Hydreigon- Mother
Swellow- Rival/Best Friend
Pikachu- Friend
Raichu- Friend
Tepig- Friend
Ad blocker interference detected!
Wikia is a free-to-use site that makes money from advertising. We have a modified experience for viewers using ad blockers

Wikia is not accessible if you've made further modifications. Remove the custom ad blocker rule(s) and the page will load as expected.