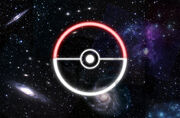 ? This is where you can go to space for important needs
Raichu(Pikachu): Alright me, Lucario and Emboar will share a room.
Minun: And me and Plusle!
Emboar: Sure thing!
Minun: Ready Plusle?
(Minun's video phone rings)
Minun: *answers it* Hello? *everyone sees changed daily on the video phone*
Changed Daily: Hi, I have to tell you for reasons of security, my name is changed daily. Today, you may call me.....*his communicator beeps, reads it & sighs sadly* Ohhhhh....Hanky Panky Danky!
Emboar & Minun: *sniggering & laughing*
RLE Room's
Edit
Raichu(Pikachu): Awesome.
Raichu(Pikachu): Guys were about to go!
Emboar: Okay
MP Room's
Edit
SpaceShips
Edit
Raichu(Pikachu); Okay guys this is it. Let's start packing.
Ad blocker interference detected!
Wikia is a free-to-use site that makes money from advertising. We have a modified experience for viewers using ad blockers

Wikia is not accessible if you've made further modifications. Remove the custom ad blocker rule(s) and the page will load as expected.